Steyr AUG A3 Close Quarter Combat Rifle

Last Ones Folks!!!

   USA Production - CQCs Are Now Shipping!

   Research & Development - Done!

   Prototyping - Done!

   Endurance Testing - Done & Passed!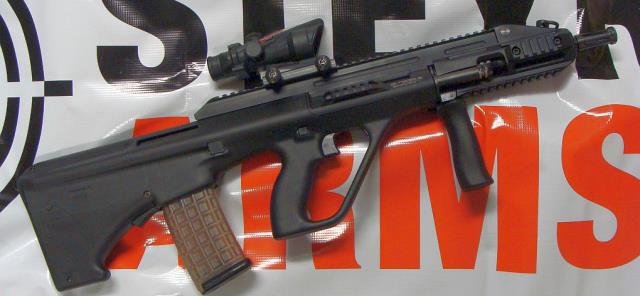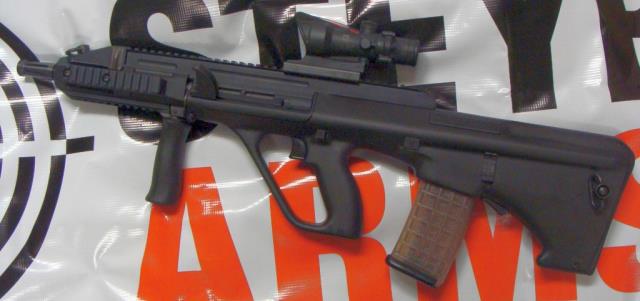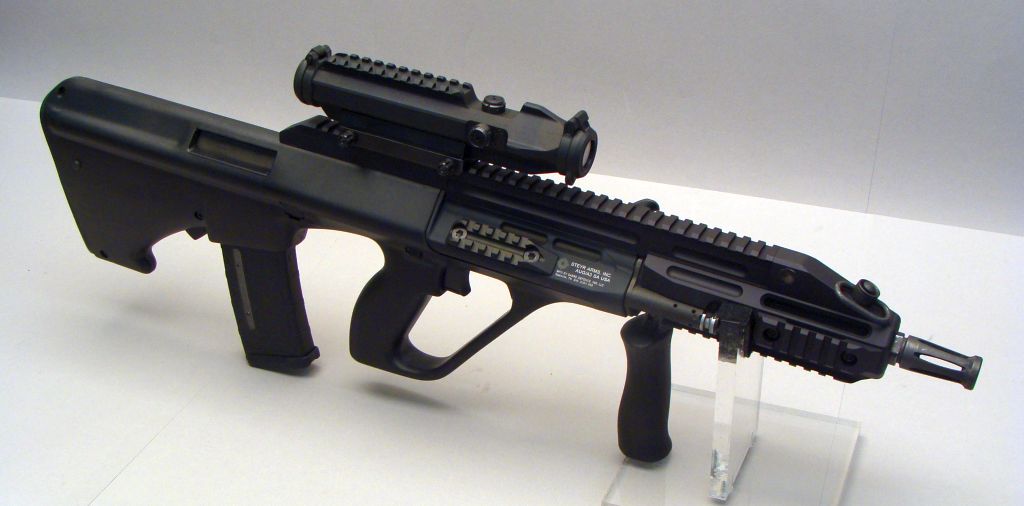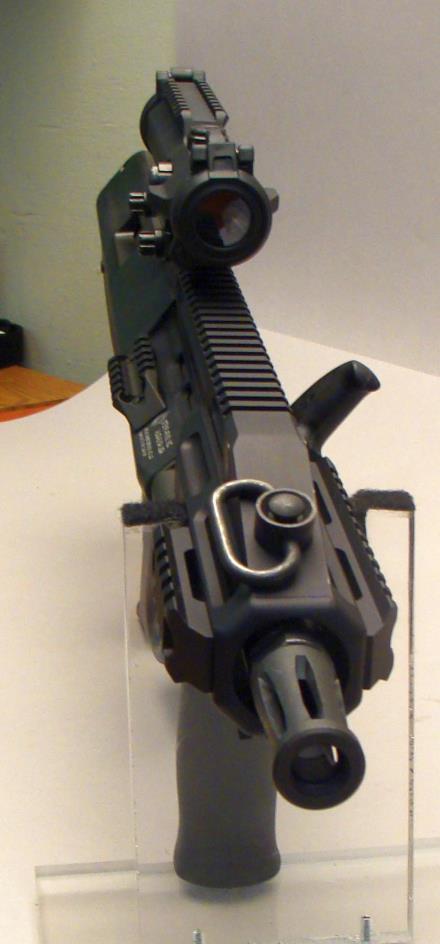 Civillian legal? Yes, Semi Automatic Only  18" Barrel

NATO AUG A3 CQC Available? Yes

Quick Detach CQC Forearm Rail? Yes! ( Patent Pending )

Quick Change Barrel? Yes!

Retain Use Of Factory Grip? Yes!

Quick Detach VLTOR Sling Swivels? Yes!

All CQC Rail Components Are Made In The USA By An American Owned Aero Space Machine Shop Utilizing Only The Finest Mil-Spec Materials.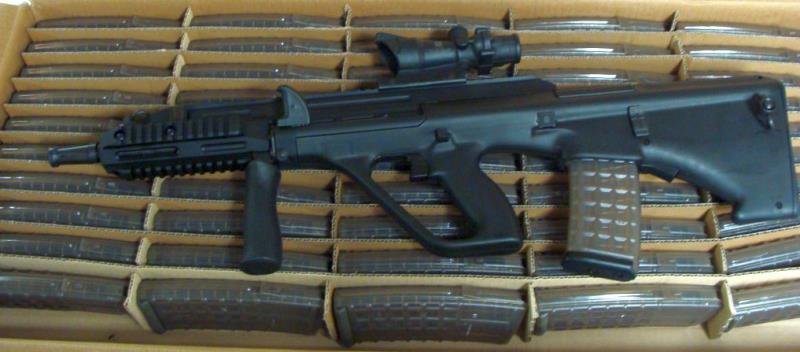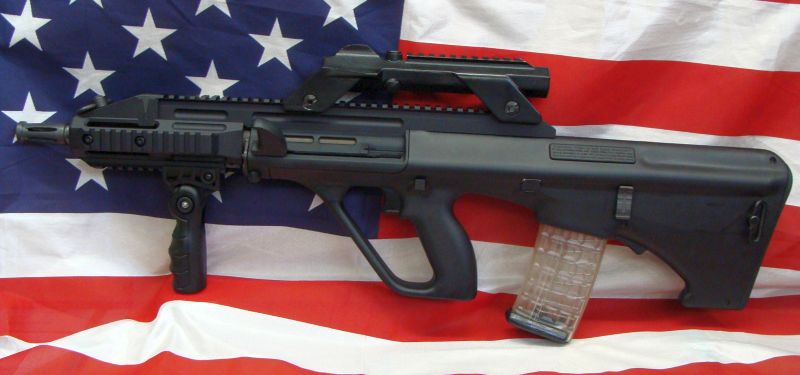 This page was last updated: January 19, 2016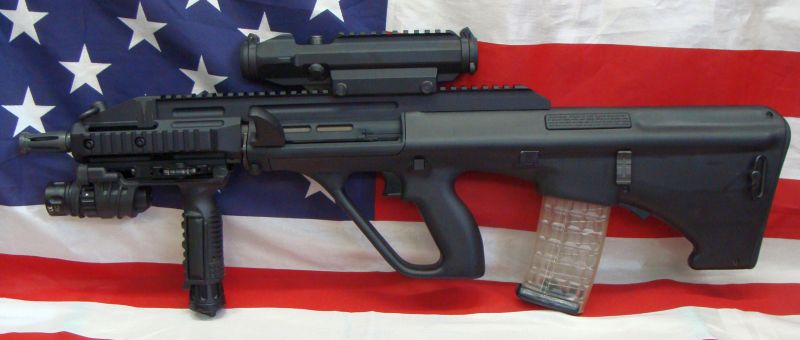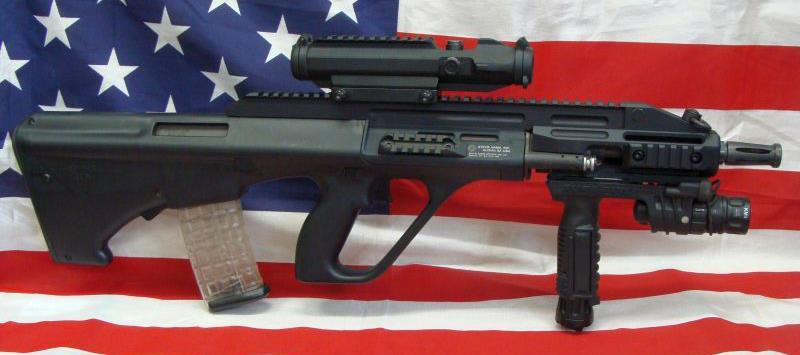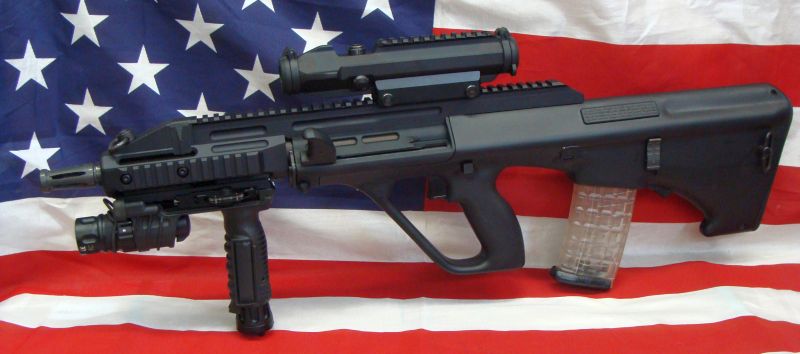 Brought To You By

The 2 Finest Names

In The U.S. Steyr AUG Market


Delivers The

Steyr AUG A3

  Delivers The

CQC Rail System

Over the past few years we've received hundreds if not thousands of inquiries about the Steyr AUG A3 with the "CQC" Rail System Steyr Arms displayed at the 06 & 07 Shot Shows. For whatever reason It was never made available, rumored to be because of high price tag.

A few months ago we consulted with Steyr Arms USA that we need a new  US made AUG A3 model.

At that time we were able to acquire the 5 original Steyr AUG A3 CQC prototypes. We decided it was time to bring the iconic AUG A3 CQC to the U.S. market!

After months of engineering, redesigning, prototyping and countless endurance testing we at PJ's are proud to introduce the Steyr AUG A3-CQC rifle!

This rail configuration features a 14 3/4" raised top rail with 34 positioning slots to give you a much more natural cheek weld with a wide range of optics.

The tri-rail forend detaches quickly with no tools for easy barrel removal and cleaning. It has 11 positioning slots for tactical lights using your factory grip, or mount your own grip light. The 5 slot right rail and 11 slot left rail are removable if not utilized in your personal configuration.

Another new and long awaited feature, the AUG A3 CQC comes standard with a VLTOR quick release sling swivels. Forearm Rail & Butt Plate Sling Swivel.

The A3-CQC  is currently set up with a 16" barrel and extended tulip flash hider.

AUG A3 NATO CQCs are also available.

All Steyr AUG A3s come standard from Steyr with 1 30 round mag.

For over 25 years we have stocked the complete line of Steyr factory accessories &  parts and we still do today!

$2300 CQC AUG A3 (Price Subject To Change)

Email or Call Us Now To Reserve Yours!

Pja Investments Company

704-668-7973






AUG A3 CQC Rail Kits Now Available